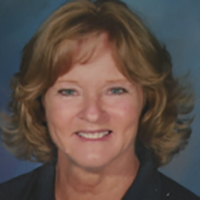 Patty Wiesenhofer
RN
Patty received her Associate Degree in Nursing from Germanna Community College and her Bachelor of Liberal Studies with a major in Education from Mary Washington University.
She made a strong commitment to health care education and spent thirty years preparing high school students for health occupations careers. Many of the students in her nurse aide training program continued their education becoming LPN's, RN,s and Nurse Practitioners
Patty was a dedicated employee of Orange County High School and served as the Department Chair of Career and Technical Education for ten years.
She is unique in her training philosophy in that she consistently taught students the importance of community service. She was a sponsor of the Health Occupations Students of America. Under her sponsorship, her students were involved in many service projects in their community.
Patty's organization and student motivation were noted on her Board of Nursing on-site reviews as a "model program" and successful preparation for the nurse aide exam was exhibited through the consistent 95-100% pass rate that Patty's students achieved.
Virginia Adult Care Education is privileged to have Patty's high level of commitment to quality care. Participant evaluations of her Train-the-Trainer for Nurse Aide Trainers are always outstanding. If you or members of your staff need this training, you do not want to miss her program!
Other Members