Temika N. Younger, RN, MSN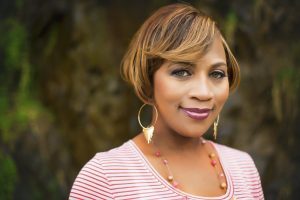 Temika N. Younger has been in the health care field for almost 20 years.  She received her Registered Nursing education at Centra College of Nursing (Formerly Lynchburg General School of Nursing).  She later received her Master's of Science in Nursing Education from Lynchburg College.  She has truly 'risen through the ranks' of her chosen profession.  After serving as a certified nurse aide during her college years, as a Registered Nurse she held positions as Nursing Supervisor and Assistant Director of Nursing.  It was in her position as Nurse Educator that she discovered her talent for, and love of teaching caregivers how to provide better care.  She continued to evolve in the area of education and taught various college level courses such as medical terminology, pharmacology and anatomy & physiology for several years.  During that time, she received awards as statewide instructor of the year of that college system.
Temika's love for teaching is evident in every class she presents. She is enthusiastic and her training programs are pertinent and enjoyable.  You will not be disappointed.
Temika also has a special talent for program development and management.   She has developed and managed prosperous nurse aide and medication aide training programs for nearly a decade.  She is well versed in state regulations of the programs which she teaches.  She has also written and presented many health care programs to diverse audiences all over the state.
Temika is now the owner/manager of Virginia Adult Care Education LLC.  She looks forward to serving you.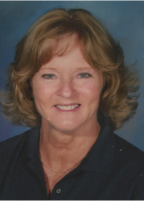 Patty received her Associate Degree in Nursing from Germanna Community College and her Bachelor of Liberal Studies with a major in Education from Mary Washington University.
She made a strong commitment to health care education and spent thirty years preparing high school students for health occupations careers.  Many of the students in her nurse aide training program continued their education becoming LPN's, RN,s and Nurse Practitioners
Patty was a dedicated employee of Orange County High School and served as the Department Chair of Career and Technical Education for ten years.
She is unique in her training philosophy in that she consistently taught students the importance of community service.  She was a sponsor of the Health Occupations Students of America.  Under her sponsorship, her students were involved in many service projects in their community.
Patty's organization and student motivation were noted on her Board of Nursing on-site reviews as a "model program" and successful preparation for the nurse aide exam was exhibited through the consistent 95-100% pass rate that Patty's students achieved.
Virginia Adult Care Education is privileged to have Patty's high level of commitment to quality care.  Participant evaluations of her Train-the-Trainer for Nurse Aide Trainers are always outstanding.  If you or members of your staff need this training, you do not want to miss her program!
Christine A. Stacy, RN, MS, BC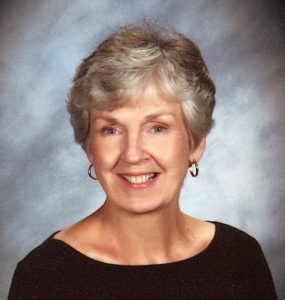 Christine received her diploma in nursing from DePaul Hospital School of Nursing.She also holds a degree in secondary education from the University of Virginia and a Master of Science in Gerontology from the Medical College of Virginia Commonwealth University.She is certified in Gerontology by the American Nurses Credentialing Center, and is an active member of the Association for Nursing Professional Nursing, a national  association of nurse-educators.
Christine has developed and taught numerous curricula for the Virginia Department of Social Services and the Virginia Geriatric Education Center. She also wrote the Virginia Board of Nursing Medication Aide Curriculum for assisted living facilities and is considered an authority in the Commonwealth on medication management.
Christine Stacy originally founded Virginia Adult Care Education LLC. She has since retired but continues to work for VACE and operates an online training company for health care providers. To learn more, visit www.ACEConline.com