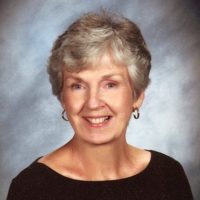 Christine A. Stacy
RN, MS, BC
Christine received her diploma in nursing from DePaul Hospital School of Nursing.She also holds a degree in secondary education from the University of Virginia and a Master of Science in Gerontology from the Medical College of Virginia Commonwealth University.She is certified in Gerontology by the American Nurses Credentialing Center, and is an active member of the National Gerontological Nurses Association and the Association for Professional Nursing Development, an association of nurse-educators.
Christine has developed and taught numerous curricula for the Virginia Department of Social Services and the Virginia Geriatric Education Center. She also wrote the Virginia Board of Nursing Medication Aide Curriculum for assisted living facilities and is considered an authority in the Commonwealth on medication management.
Christine is the founder of Virginia Adult Care Education, LLC in Charlottesville Va. a trusted provider of education services to long-term care facilities, groups and organizations. Formerly known as Adult Care Education Consultants, LLC, the company offers a wide variety of topics related to the care of the elderly, management of long-term care facilities, and regulatory compliance. She is well known for her dedication to the care of the elderly and for quality education for care providers.
Other Members