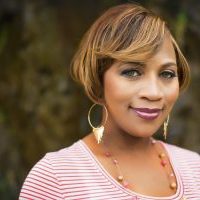 Temika N. Younger
RN, MSN
Temika N. Younger has been in the health care field for almost 20 years. She received her Registered Nursing education at Centra College of Nursing (Formerly Lynchburg General School of Nursing). She later received her Master's of Science in Nursing Education from Lynchburg College. She has truly 'risen through the ranks' of her chosen profession. After serving as a certified nurse aide during her college years, as a Registered Nurse she held positions as Nursing Supervisor and Assistant Director of Nursing. It was in her position as Nurse Educator that she discovered her talent for, and love of teaching caregivers how to provide better care. She continued to evolve in the area of education and taught various college level courses such as medical terminology, pharmacology and anatomy & physiology for several years. During that time, she received awards as statewide instructor of the year of that college system.
Temika's love for teaching is evident in every class she presents. She is enthusiastic and her training programs are pertinent and enjoyable. You will not be disappointed.
Temika also has a special talent for program development and management. She has developed and managed prosperous nurse aide and medication aide training programs for nearly a decade. She is well versed in state regulations of the programs which she teaches. She has also written and presented many health care programs to diverse audiences all over the state.
Temika is now the owner/manager of Virginia Adult Care Education LLC. She looks forward to serving you.
Other Members